The rearing of the horses from stable de Pluum is taking place over here.
Our horses may traditional enjoy the grass and grow up together till they are three years old. Christian Keizer and his family are taking care perfectly of our horses in this time. When the horses are three years old they are coming back to Stable de Pluum.

HGD-Team offers you:
Sporthorses, beside these horses he has also trailers, trucks and barrier material.

Natalie Kohlmunzerova
Natalie Kohlmunzerova from Brno in the Czech Republic is the official representative of our stable. Some years ago she has worked at our stable in The Netherlands, so she knows the quality of our horses. In the Czech Republic Natalie have a approved stallion Ramesse (Rilke x Democraat, bred bij Stal de Pluum). Besides her love for horses, she makes great horse portraits. 0042-0774740348
William en Claudia van Ravesteijn
William & Claudia van Ravesteijn from Switzerland are the official representatives of our stable.
William en Claudia van Ravesteijn
Utzigenboden 175
3068 Utzigen
Switzerland
Tel: +41 (0)79 6292748 (Claudia)
Tel: +41 (0)78 7939814 (William)
Mail: ravesteijn@sunrise.ch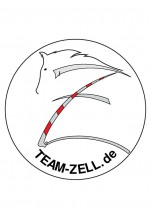 Team Zell
For years there is a pleasant cooperation with Team Zell. Carolin Zell and our mare Suhreste were 1.55m jumping with lot of good results.
At the moment Carolin is preparing the talented mare Wundella for a career in show jumping.