CORBUSIER
Corbusier is one of our homebred horses where we are most proud of. This brilliant son of Cristallo I and our Ugella performs very successfully at 1.60m level, with Christian Rhomberg (AUT)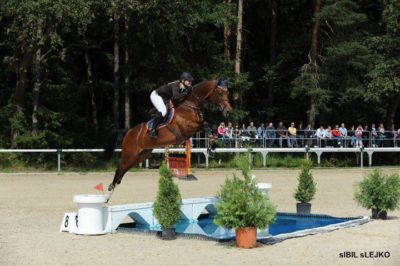 LA NINA RUELLA
Bred to be proud of! Ruella has proven herself for years on 1.45m level with Jasmina Kapetan (SLO).
SIT THIS ONE OUT XX
Sit this one out died in 2008. Frozen semen are still available.
Dance in time xx x Buckpasser xx x Bold Ruler xx
ASWYN VAN DE PLUUM
Aswyn van de Pluum holds the distinction of being the only jointly approved KFPS & FPZV Friesian breeding stallion in the history of both Dutch & German registries.
Aswyn van de Pluum is sold to America. Aswyn lived there to an amazing 28 1/2 years of age and he truly was a King among his breed!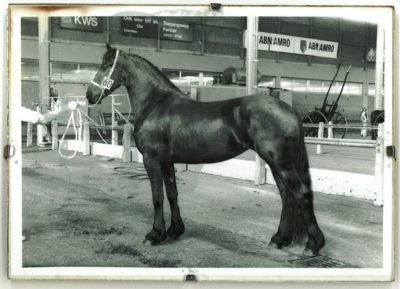 VROWKE VAN DE PLUUM
Absolute top mare with predicate 'Model'. Multiple Champion. This mare is very beautiful and has a lot of quality and power.
Ids x Jochem x Ulrig
MASTER SPEAKER XX
His progeny are elegant, noble and made for high-quality performance!
Approved for Westfalen and Thoroughbred.
Master Speaker is sold.